ARTIST: KENTUCKY HEADHUNTERS
ALBUM: FLYING UNDER THE RADAR (CBuJ Entertainment)


This aptly titled collection of choice cuts from the Headhunters' criminally
ignored previous three releases (two on Audium, the most recent on CBuJ) is a
fine representation of a monster band. This is deep-fried, bodacious Southern
rock at its most robust, with a thunderous rhythm section, a heady groove and
arguably the most underrated guitarist in rock in Greg Martin. Martin's solos
shine throughout as the Headhunters plow through original rockers and warhorses
alike, including "Big Boss Man," "Louisana CoCo," "Rock On" and "Take These
Chains From My Heart," as well as nicely rendered ballads like "Back to the Sun"
and "Lonely Nights." Among new cuts that spice things up are "Midnight Special,"
"Ashes of Love" and an otherworldly reworking of Roger Miller's "Chug a Lug."
Fun to the extreme.

Ray Waddell
---



ARTIST: KENTUCKY HEADHUNTERS
ALBUM: FLYING UNDER THE RADAR (CBuJ Entertainment)



Owing more to classic-period Southern rock in the manner of Lynyrd Skynyrd and .38 Special than mainstream country music, the Kentucky Headhunters are still trying to shake their inaccurate reputation as longhaired Nashville goofballs they picked up during their brief fling with mainstream success in the late '80s and early '90s. (Hey, you cover "The Ballad of Davy Crockett" and that's what's going to happen.) Flying Under the Radar is a "Greatest Non-Hits" compilation that seems to have been assembled with an interest in setting the record straight about who they are and what they do, as well as giving a second hearing to material from three albums that didn't do so well in the marketplace. Featuring seven tunes from 2000's Songs from the Grass String Ranch, two from 2003's Soul, three from 2005's Big Boss Man, and three non-album tracks, Flying Under the Radar features zero hits but plenty of Dixie-fried boogie, a good portion of crunchy lead guitar from Greg Martin, Fred Young's ceaseless stompdown backbeat, and frequent celebration of the stuff of Regular Guy life in the South (hard work, holding on to your dreams, using Daddy's gun when needed, things like that) on songs like "Country Life," "Everyday People," "Back to the Sun," and "Rock On." There are a few covers thrown in for good measure (Big Boss Man was an all-covers set), and their versions of "Chug-A-Lug" and "Take These Chains from My Heart" take the songs in a direction that honors the spirit of the originals while making them into something that truly belongs to the Headhunters. Flying Under the Radar isn't quite the definitive Kentucky Headhunters album, but it does offer a fine overview of what they've been up to in the 21st century, and folks who are curious about what the band has been up to since Pickin' on Nashville will get a thorough answer straight from the guys themselves.



~ Mark Deming, All Music Guide


---
"Big Boss Man"
The Kentucky Headhunters

Review by Gary Kirkland
The Gainesville Sun
Looking over the tunes on the new offering from The Kentucky Headhunters,
you might expect to hear the mournful cry of pedal steel, a healthy dose of
twang and a smoky country juke vibe where Hank would feel right at home.
The Headhunters began putting the alt in alt-country long before anyone
thought to come up with a name for country music that doesn't play by the
rules, and they have their own take on tunes made famous by Elvis, Patsy
Cline, Roger Miller, Buck Owens and, of course, Hank Williams. They also
offer their own spin to Bob Dylan and The Beatles.
Sounding like they've been caught in a Southern rock '70s time warp, there's
plenty of wailing electric guitars, fuzz tone, down-home boogie beat and a
seasoning of blues.
"Hey Good Lookin'" is easy swing meets funk, and "Hey Boss Man" has a
pulsing bass line to get the toes tappin'. "I'm Down" drives a bit heavier
and harder than the Fab Four's version, but the Headhunters don't stray far
from Dylan's original "Like A Rolling Stone." They set a gentle spooky mood
for "After Midnight," and while they may be a step under the Everly
Brothers-level harmony on "So Sad to See Good Love Go Bad," they still
deliver in fine form.
Overall, it's a fresh path through a solid lineup of country standards and
certainly worth a listen.
---
Headhunters handle 'Big Boss Man'
By Ron Wynn, rwynn@nashvillecitypaper.com
June 21, 2005


The Kentucky Headhunters have made blurring genres their trademark throughout a career that dates back to the late '60s, but began in earnest with the 1989 release Pickin' On Nashville. Still, longtime guitarist Richard Young said that the band was overwhelmed and quite proud when approached by Tmak>e a recording featuring the performances of classic compositions from the Sony/ATV music publishing catalog. Fans can hear the results today with the official release of Big Boss Man (CbuJ) and also catch a special group performance at a Summer Solstice Block Party in Owen Bradley Park.
"There are so many fantastic songs in that catalog," Young said. "When Tom came to us with the idea, we jumped at it, but once we got in there and started going over them, it was a little bit intimidating. We've always been all over the map musically, but there are just so many exceptional tunes there in any style you can imagine. We had to do a lot of soul searching as a group before we finally settled on the selections, and there are still plenty that we loved that we just couldn't fit onto the disc."
Besides the title tune, an acknowledged blues classic that became a Jimmy Reed signature tune, the group puts its stamp on such numbers as "Walkin' After Midnight," "Hey Good Lookin'," "Chug A Lug," "Don't It Make You Wanna Good Home," "Honky Tonk Blues" and even ventures into folk-rock with an unusual but effective version of "Like A Rolling Stone."
"That's a great song, one of the best protest numbers ever, but I know from my experience that there are quite a few people who didn't quite understand everything that Bob Dylan said in the original," Young said. "I think we've done the song in a manner that hopefully won't anger all the baby boomers that remember the Dylan version and will also reach some people who either didn't understand or maybe didn't even hear the original for whatever reason."
But one thing hasn't changed with the Headhunters. They remain both an excellent rocking' crew and a fine ballad and slow song ensemble, with the two-guitar tandem of Young and Greg Martin teaming with bassist Anthony Kenney and drummer Fred Young to fortify the lead vocals of Doug Phelps.
The band's origins date back to the times Richard and Fred Young played songs with their cousins Martin and Kenney at their grandmother's home. They later formed a group called the Itchy Brothers with Mark Orr for more than 10 years. Martin subsequently decided to reform the Itchy Brothers with a new member, Phelps, in 1985. That band evolved into the Kentucky Headhunters and has maintained a strong following over the past two decades.
"Right now we're putting out a record about every couple of years or so," Young concluded. "But this one is real special, because it really gets us back to the roots and the songs that made us want to play music in the first place."
---
Tune In Tuesday
Kentucky HeadHunters release ninth album


By Jeffrey Lee Puckett
jpuckett@courier-journal.com
The Courier-Journal

Few Kentucky bands have stuck it out through feast and famine with as much grace as the Kentucky HeadHunters.
The Edmonton-based hillbilly rockers got off to a huge start with 1989's "Pickin' On Nashville," which went multi-platinum and won a bucketful of awards. While the band's career has gently settled into a less spectacular groove sales-wise, the HeadHunters have still sold more than 6 million records over the last 17 years.
Today marks the release of their ninth album, "Big Boss Man," which finds the bluesy longhairs covering 12 of their favorite songs, including Jimmy Reed's title track, Bob Dylan's "Like a Rolling Stone," Hank Sr.'s "Honky Tonk Blues" and "Hey Good Lookin'," and the Beatles' "I'm Down."
Fred Young, Greg Martin, Richard Young, Doug Phelps and Anthony Kenney sound like they're still having fun. Considering that most of them have been hammering away since the 1960s, that's close to a miracle.
---
CD review: The Kentucky Headhunters
Grade: A+
CORKY SIMPSON
Tucson Citizen


The Kentucky Headhunters
"Big Boss Man" (CBUJ Entertainment)
The only reason the Kentucky Headhunters don't look like something the cat drug in is the cat drags in better-looking stuff.
But better-sounding stuff you won't find than the numbers on "Big Boss Man," the latest CD by these remarkable musicians. Rustics for sure, but rural they are not.
They're from Edmonton, Ky., and, judged on appearance alone, they'd belong in extended care, no questions asked. Musically, though, they are anything but shabby or unsophisticated. The Headhunters don't really fit any category. They aren't jazz, blues, bluegrass, country, rock or soul. They've been labeled a Southern rock band, but in truth they are a mutation of all the above.
Offbeat Bohemians from the boondocks, the Headhunters are flat-out fantastic in the way they take somebody else's song and make you feel as if you're hearing it for the first time. It works, and it works with a sense of humor.
The genius of the Headhunters does proud the likes of Hank Williams ("Hey Good Lookin'," "Take These Chains," "You Win Again"), Buck Owens ("Made In Japan"), Roger Miller ("Chug-A-Lug") and Joe South ("Don't It Make You Wanna Go Home").
But they'd do anybody proud. Even Mozart. Well, OK, Jim Bob Mozart from Bug Tussle over near Hooterville just south of Dogpatch.
My favorite on this CD is Miller's "Chug-A-Lug," a comic-novelty tune that the Headhunters take to a new level of good-ole-boy fun.
Don't expect country music from this bunch. For all I know the music - and the band - are from Mars. The dozen numbers on this CD, though, are out-of-this-world entertainment.
---
Big Boss Man -- the Kentucky HeadHunters

Loose-jointed, but driving, the HeadHunters make good on the real truth of their promise -- scraggly rock & roll that ain't above its raising. So you have 12 country and rock classics given a full-throttle, brakes-failing whup-up, that finds Greg Martin lashing the time-honored relics with a relish that's all barbed-wire and cat-o-nine tails and Doug Phelps has that wide-open growl that's as nasal as bluegrass, but as swaggering as a good ole boy Robert Plant at his most straight-up. Just the way they drag "Honky Tonk Blues" is bruise-inducing, vocal-chord-bleeding swagger and libidinal pole-twisting with a long neck bottle and a whiskey back.

Holly Gleason
Yummy List
---

Kentucky HeadHunters
Soul
Audium Records

Yes, it's true, this one came out some time ago, but it has occupied space on my listening stack for sometime. The Kentucky HeadHunters have been "popular" more than 15 years, and they were a band 20 years before that. They still sound great, and one of the constants has been the wonderful Greg Martin on lead guitar.

Not surprisingly, Martin's playing on this album is the epitome of tone and taste.

There is, as the title would suggest, a bit of southern soul in the music, and Martin's sliding fifth's and beautiful chord arpeggios help define a couple of the songs. How 'bout the Gospel-driven soul with Beatlesque chimey guitars? Good, old-fashioned loud blues-influenced rock and roll make an appearance on "We All Need It." Perfect big fat notes and that hot-knife-through-butter tone are hallmarks of the sound Martin's had since day one with The HeadHunters. There are some other fun tunes. "Last Night I Met Carl Perkins" has a great lyric, and the rockabilly stylings you'd expect from a song with that title. "Lookin' For Mr. Perfect" is a funky rocker with a guitar figure that fits perfectly, and a clean/loud solo that is pure Gibson heaven.

This album doesn't show us anything new. But this is a batch of fellas, led by a guitarist of rare taste and quality, that really get it. So you get 11 quality songs that leave you smilin' at the end of the day. that's no small feat in this age of rock n' roll.

John Heidt
Vintage Guitar Magazine
May 2004


---
Hittin' The Note
The Kentucky Headhunters:
Soul of the Hills
by Bill Ector

This is no ordinary band, y'all. Having been together in some form since 1968, the Headhunters play such a variety of music in a wide range of styles that it is all but impossible to pigeonhole them into just one thing. Their influences stretch from Bill Monroe to McKinley Morganfield to the Beatles to the Rolling Stones to the Allman Brothers, and just about all points in between. What you will find within the confines of their new release, Soul, is a tip of the hat to many of these artists and/or their styles, yet retaining their unique way of presenting the music to their listening audience. They certainly have continued on their journey quite well since that night when the world sat up and took notice as they accepted their first Grammy in jeans, overalls, and T-shirts, yet they have retained that unique sense of non-conformity that makes them so special.

Taking their name from the legendary Muddy Waters outfit while paying tribute to their home state, the Headhunters bring more than just soul to Soul. The band consists of brothers Richard and Fred K. Young (rhythm guitar and drums, respectively), cousins Anthony Kenney (bass) and Greg Martin (lead guitar), and long-time friend Doug Phelps (lead vocals and rhythm guitar), and they have brought in some outstanding people to help them out as well. Legendary pianist Johnnie Johnson, of Chuck Berry fame, joins in on the album after having sat in with the Stones the night before, and he gives it all his fiery best as usual. Jimmy Hall tosses in a little harp styling and some cool sax, and Jim Horn leads a horn section that gives the listener that Memphis or Muscle Shoals sound that made so many great old songs have that real deep soul feeling. The real hero of Soul, however, is the incredibly huge presence of Reese Wynans on keyboards, or as he is credited, on "his ole black B-3 Hammond organ on the whole album." "We were going to have him play on a couple of songs when we first got started, but he just kept fitting in so well that we invited him to play on the whole record," reports lead guitarist Greg Martin. "Reese has played with us before, and he has also played with so many great artists over the years of his career. He brought so much to this one for us that we can never say just how much it added to what we were trying to do."

The eleven tracks consist of a wide variety of musical styles, yet there is not a real presence of bluegrass at all as there had been hints of on their previous album, Songs from the Grass String Ranch. As Martin says about the last song on the new CD, "If you can hear the Grand Ole Opry on this one, I'll buy you a Coke." To show just how much of a true team concept exists in the Kentucky Headhunters, all of the songs written by the group are not credited to individuals, but to the entire band.

"Everyday People" was penned several years ago, and was one of the main reasons they were signed to Acuff-Rose publishing back in the '80s. Even though the song is not new, its lyrics speak very directly to the common man of today and the struggles that they face in the turmoil and uncertainty of the world after 9/11. All in all, a really great way to kick start this CD with a flourish. "That's All Right" came from a fantastic groove that Doug, Fred, and Richard had come up with, and it definitely shows off the band's British influences. As Greg says, "If David Bowie had grown up in Southern Kentucky like we did, maybe he would have sounded like this!" Martin's solo invokes a Limey touch that puts the song on a very cool level. "It reminds me of that old Carnaby Street thing that we all read about and saw back in the late '60s," Martin stated. Ironically, Reese was not going to play on this one, thinking that the song didn't need him, but they wanted him to play on it, so he put down this really neat, modern sound to the song that gives it a great little flavor.

Now comes the real soul, Headhunters' style. "You Got It" has all the elements that make songs soulful - great rhythm section, beautiful horn parts, guitar riffs that complement the vocals, and singing that comes straight from the heart. Let Jim Horn and company take you back a few decades with their simple yet elegant horn lines, and Reese Wynans and Greg Martin interplay behind the strong voice of Doug Phelps as he puts a contemporary spin on the old story of the love he feels for the dark-skinned girl who comes from a different world, but who holds his heart in her hands. Greg states that "What makes this song really neat is that Richard and Fred just sat down and came up with the lyrics as we were writing and playing the groove of this song. It just sorta came out of nowhere, you know?" Another influence on the Headhunters has been the Band, and that affinity becomes obvious on "Lonely Nights," which again highlights Reese on Hammond B-3, and the horn section led by the inimitable Jim Horn and company. Singer Doug Phelps offers up that "It has a very R&B feeling to it, and the melody is influenced by the Band." Martin adds that "We used to listen to their early albums, Music from Big Pink, The Band, and Stage Fright. So obviously all that listening we did eventually had to show up in something we wrote, which is pretty cool to me. And Reese does his own version of Garth Hudson on this one that really sends it over the top."

OK, time to switch gears again, as the Headhunters rock out on "We All Need It." Under the spell of Bad Company comes this hard-rocking number that has a basically sparse and straightforward instrumentation, but a song that rocks the hills from whence it came. "That was a riff I had been playing around with, and the influences of both Bad Company and Free more or less came to the front, as I used to listen to both of those bands quite a bit," Greg shared. "So, once again, it was natural to bring them out in a song of ours. Richard stepped out and played the second guitar part on this one, which is something he doesn't do a lot of, but this one really was nice, and the difference in the guitars made the sound very neat."

"My Sunny Days" is just a plain, old-fashioned cry in your beer sad song about lost love and all the heartache that comes with it. The instrumentation on this one is heavy on the horns and the organ, and the lyrics evoke everything about this woman that made the singer so lonesome from missing her. Jimmy Hall kicks in with some very cool sax on this one. Greg shares that "Jimmy and I have played together off and on for a while now. We are in the middle of doing a little gospel thing that we hope to put out this fall sometime. He is so much fun to be around, a really great guy, and his sax part here was just perfect for the song."
---
Cleveland Country Magazine
The Kentucky Headhunters

"Soul"

(Audium)

God bless The Kentucky Headhunters. For nearly 15 years they've plied (stubbornly some would argue) their unique blend of roadhouse honky-tonk, country, blues and rock in every town, tavern, juke-joint, music hall and ribfest you can imagine, with nary a #1 hit or the embrace of the country music establishment to show for their efforts. Through it all – group defections and commercial indifference included – the core of the band has persevered. After being jettisoned by Mercury Records after 1993's Rave On! , followed by a one-off release in 1997, they emerged in the new millennium with a new label and a fresh outlook. Their second release for Audium, Soul, is a righteous mix of Dixie twang, crunchy guitars – combined with a fresh element of R&B influences — that make this a smart and glorious Headhunters romp.

To its established sound The Kentucky Headhunters have added a few horns, the odd female backup chorus and some soulful keyboards. What might seem at first (to longtime fans anyway) as sabotage to the boys' well-honed countrified persona, turns out to be a wholly integrated pastiche of styles that lend themselves splendidly to this new crop of songs. Vocalist Doug Phelps sounds confident and commanding as he leads the band through the swagger of "Lookin' For Mr. Perfect", the celebration of "Everyday People", the soul send-up of "Lonely Nights" and the slow blues crawl of "My Sunny Days". Without substantial radio airplay it's doubtful the Headhunters can open up fresh inroads in Country's consciousness, but for their loyal following…..the Kentucky Headhunters have delivered a winner.

Jeremy Hayden


---
The Southern Illinoisan
The Kentucky Headhunters -- best known for their country hits, "Lonesome Me" and "Dumas Walker" -- introduced their performance with a hard rocker from their latest CD "Soul," a return to their rock and blues roots from when they were the Itchy Brothers years ago. They proved they could play the blues with the best of them, blazing through some truly hot blues numbers until they picked up with the good 'ol boy country rock song, "Farmer's Daughter."
Towards the end of the set, after they played "Lonesome Me," the Headhunters unleashed co- founding member and drummer, Fred Young, who launched into a drum solo of epic proportions. Young punished the skins for seven minutes altogether, ditching his drumsticks towards the end for a freehand session. The crowd went nuts. The Kentucky Headhunters finished their set with a rousing rendition of "Spirit in the Sky" which segued into "Dumas Walker," bringing many in the crowd to their feet dancing and clapping, ready for Daniels to take the stage.
The group first was formed by brothers Richard and Fred Young in 1968.
They broke up 13 years later only to reform in 1985 as the Headhunters. Soon after, they caught country music's attention with their first album, 1989's "Pickin' On Nashville." The album netted the band their two biggest hits, "Dumas Walker" and "Lonesome Me." The songs' popularity even took the Headhunters by surprise as they tore up the country charts. Fred and Richard never considered themselves a country band, but they weren't about to complain.
"Our kind of music hit in country music of all places," Richard said. "We were just as astonished as the rest of the world, but the audience really dug what we were doing back then."
The Kentucky Headunters are the Young brothers, and their cousins Anthony Kenney and Greg Martin, and friend, Doug Phelps.

jerry.bradley@thesouthern.com 618-529-5454 x15074


---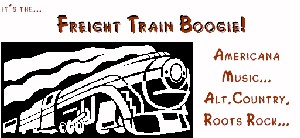 KENTUCKY HEADHUNTERS
Soul... (Audium)
Over the past couple of years or so, thanks to artists like former-popster-now-crooner Nick Lowe and re-energized soul preacher Solomon Burke, music fans in general and country performers in particular are re-discovering soul music. Not just the citified James Brown stuff and popular Motown hits, but the obscure stuff smaller labels like Stax, Hi and Goldband (among many, many others) used to release in the '60s. Just like a few years ago when hip alt.country bands like Wilco discovered 60's pop and Brian Wilson, today, even hipper alt.country artists are looking back and discovering Wilson Pickett, Otis Redding and Dan Penn. Enter the Kentucky Headhunters, who have always been way different. Think I'm kidding? Name another country act who, after having a huge hit album, would decide to grab Chuck Berry's piano player and do a whole album based on his style. Think about it. White, scruffy, farmboy country-rock dudes doing an album with a jazz piano player who happens to be black. In the blues market, maybe. But I don't think I'd be wrong if I guessed many country radio execs (white dudes) didn't exactly "like" that pairing. While the resulting album was probably the best roots record released that year, it totally destroyed their momentum. Not that it bothered these mavericks one bit. Today's current crop of alt.country artists talk about all of the envelopes their music is pushing. The Headhunters run their own special post office. It's been this way for over a decade, doing everything "wrong" but making music so brilliant and "right" it defies any description. But we will try our best. Take Wilson Pickett or Otis, put him in front of a country band, and this is what the Headhunter's new CD, Soul, sounds like. What, isn't that what they did in the '60s anyway? Damn. That's the reason it sounds so authentic. Suffice to say, this is one fantastic album filled with some of the greasiest guitar playing since Steve Cropper and some of the most soulful vocals since Otis, Don Covay and James Carr plied their trade. Plenty of B-3? You betcha. Funk drums like Bernard Purdie and Al Jackson? Yep. For me, the country CD of the year so far. I love this stuff, especially when it's done right, and the Headhunters do such a great job keeping it real and not pastiche that it's just a wonderful, wonderful thing. I can't gush about this CD enough. Oh yeah, Chuck Berry's piano player guests on this CD too. Some people never learn! Buy this, by God, buy this now.
---



THE KENTUCKY HEADHUNTERS
Album Title: Soul
Producer(s): the Kentucky HeadHunters
Genre: POP
Label/Catalog Number: Audium 8178
Release Date: May 6
Source: Billboard Magazine
Originally Reviewed: May 17, 2003


Somewhere along the way, amid personnel changes, heart attacks, and label shifts, the Kentucky HeadHunters have evolved into the great American rock'n'roll band. They've found a welcome home at Audium, and on the follow-up to the criminally neglected Tales From the Grass String Ranch (2001), they resurface with a soulful, bluesy collection. Doug Phelps has become a fine frontman—and Reese Wynan's "ole black 35 Hammond" and Johnnie Johnson's spritely piano are both perfect fits. But the 'Heads train has always been driven by Greg Martin, a versatile, tuneful guitarist, and Fred Young, a mutant drummer that never met a fill he didn't like. Mostly laid-back, things turn decidedly harder in the disc's second half, beginning with the crotch-rock anthem "We All Need It" and wry "Mr. Perfect" before wrapping with the truly hellacious "What You See Is What You Get," replete with a thunderous drum solo and stone blues coda.—RW
---
People Magazine
May 29, 2003
Soul
Kentucky Headhunters (Audium)
Reviewed by RALPH NOVAK
It's hard to imagine any future discussion of country blues that does not include this tangy, marvelously musical disc. The Headhunters, who indeed are from Kentucky, still depend heavily on the versatile singing of Doug Phelps, whose voice alternately suggests Count Basie's storied blues shouter Jimmy Rushing and the laidback cool of Eagle Glenn Frey. Phelps and Richard Young, who share lead vocals, are vigorously backed by the first-class drumming of Fred K. Young (Richard's brother) and the ringing electric guitar of Greg Martin. The 11 songs include "Last Night I Met Carl Perkins," a witty salute to the great rockabilly artist.

BOTTOM LINE: Soaring Soul


---
Pittsburg Post Gazette
Friday, May 30, 2003

By Andy Tommelleo
Good old Southern boys oughta love this one. The Kentucky Headhunters' latest release, "Soul," is just straight jangly. Rarely has a blend of so many musical influences sounded so coherent.
Although vocalist Richard Young's drawl is decidedly country, the Headhunters' music is as much '60s hard rock as it is soggy Southern blues. There is enough Garth Brooks introspection, AC/DC power chords, and B.B. King scale playing to please just about any music fan.
Despite the Headhunters' reputation as an innovative band, "Soul" does nothing new. Luckily for the Kentucky boys (and listeners), this isn't a problem as the band does familiar things so well that lack of innovation doesn't matter. Guitarist Greg Martin uses a vintage amp setup that brings to mind the Stones' "Exile on Main Street." Rich Young is a talented vocalist with plenty of range, but at times he does not sing to his full potential. His lyrical arsenal consists of a deep country growl that should be used more often.
Song-wise, blue-collar American and traditional blues abound. Heartbreak, summer days, comely women and hard American livin' are what these boys care about, and it's always good listening. "You Got It" has a "Red House"-like intro that speaks directly of a strong Hendrix influence. The album opener's creamy-clean guitar sound swings with a California surfer beat, and parts of the CD sound almost Hawaiian at times.
Overall, the album might do better with a little more Clapton-like soloing. When Martin does dig in and play up the neck, the guitar sings like a canary. The piano playing sounds like it's coming right out of an old Western saloon (moonshine, anyone?) and gives it a bluegrassy feel. The Headhunters go strictly blues on "Have You Ever Loved a Woman," which plays on King, Waters, Johnson and any other blues great you can think of. It is just slow, heart-bleeding, painful Southern blues that is nothing but delicious. We should thank Patty Boyd, George Harrison's one-time-wife who became Clapton's one-time-wife, for providing the inspiration for the legendary Clapton original.
The Kentucky Headhunters are not mainstream in any genre and never will be, but they are good for what they are. The music is fast 'n' fun and should be taken on any trip to Nashville. Don't forget, The Kentucky Headhunters are Grammy winning, so good music is to be expected.
---
Review: The Headhunters play a juke or two
Group travels from 'Nashville' to Memphis on blues-based 'Soul'
05/04/2003

By MARIO TARRADELL / The Dallas Morning News

Audium Records


The Kentucky Headhunters continue to defy stereotypes with their newest release, Soul. Even die-hard Kentucky Headhunters fans might be surprised. Lead singer Doug Phelps and his band of boys from Edmonton take a groovy detour on Soul, the group's first album since 2000's Songs From the Grass String Ranch.

The CD title should be a tip-off. Think Muscle Shoals, think Memphis, think greasy, bluesy rock 'n' roll heartily mixed with backwoods juke joint R&B. And by all means, forget about "Dumas Walker" and "Oh, Lonesome Me," hits that turned the Headhunters' 1989 debut album, Pickin' On Nashville, into a most unlikely multimillion-selling success story.

The Kentucky Headhunters
Grade: B
Soul (Audium) In stores Tuesday

Soul boasts 11 nuggets that sound like a merger between the Allman Brothers and Otis Redding at a sawdust-floored honky-tonk. There's a hint of country at work here, but it's slight and more in atmosphere than actual instrumentation. Even on a cut such as "Last Night I Met Carl Perkins," a quirky paean to the legendary rock 'n' roller, the gist of the song is more rockabilly than traditional country.

The predominant ambience of Soul can be heard on a track such as "I Still Wanna Be Your Man," written by the late Eddie Hinton, a white soul brother from Alabama who wrote songs for Aretha Franklin, Percy Sledge and the late Dusty Springfield. The tune is a steamy slice of blues boogie that Mr. Phelps interprets with sexy abandon.

Plus, cuts such as "Looking for Mr. Perfect," an original that channels early Rolling Stones, and the smooth R&B-soaked rocker "Everyday People," another Headhunters' composition, all but erase the outfit's deep-in-the-holler image. It's hard to envision the overalls, coonskin caps and long, scraggly hair during the gutbucket blues of Freddie King's "Have You Ever Loved a Woman?"

That's precisely what has always been so cool about the Kentucky Headhunters. Here's a group that managed to defy any preconceived notions, not to mention all the ster-eotypes tossed its way. They are solid players – the Southern rocking and self-indulgent closing number, "What You See Is What You Get (Give Me Some Skin)," proves that, right down to its gratuitous, long-winded drum solo.

And from the start, the band was the antithesis of the sometimes stifling, corporate-driven country-pop sound and look. Too bad the Headhunters splintered due to internal turmoil in the early '90s, not long after the release of its second effort, Electric Barnyard. Had the band remained consistent artistically and commercially, Soul might snag a larger audience.

For those in the know, the record is an unpolished gem.

---
Columbus (Ohio) Dispatch
May 15, 2003
After more than a decade of unpredictable success and various members' side projects, the HeadHunters continue to mine the roots of rock 'n' roll.
The band's new effort, Soul, takes its signature Southern-fried rock and bastes it heavily with white-boy blues, including all the lyrical laments of the average hard-working man.
Soul is a sold tight-knit record with songs that promise to sound 10 times better live.

--Tracy Zolfinger Turner
---
CHICAGO SUN TIMES
*** KENTUCKY HEADHUNTERS, "SOUL" (AUDIUM/KOCH)
Many folks mistakenly believe that the Kentucky Headhunters are a country band. That's because the group proudly hails from the Bluegrass State, won some major country honors (including a Grammy Award) and placed a couple of singles on the country charts circa 1990.
There's no country music on the Headhunters' sixth album, but they do offer some Stones-style rock ("Lookin' for Mr. Perfect"), saxophone-spiked Memphis soul ("My Sunny Days''), straight-up blues (a cover of "Have You Ever Loved a Woman''), swingin' rockabilly ("Last Night I Met Carl Perkins'') and a chooglin' blues-rock shouter that's interrupted by a fatuous drum solo ("What You See, Is What You Get'').
Lead singer Doug Phelps' rugged vocals suggest the influence of Delbert McClinton and Bad Company frontman Paul Rodgers.
Nothing here is revelatory, but this is a solidly executed set of beer-drinking music.
Bobby Reed
---

Posted June 13, 2003

The Kentucky Headhunters
Soul
In the 15 years since the Headhunters' blues- and boogie-enforced music invaded corporate country turf, the pride of Metcalfe County has hardly changed its musical course. It's just that Soul cleans up and expands the music so the '70s-style blues, rock and soul inspirations outweigh country references.
On this album, recorded in Glasgow, the band's earthy grind blasts through like morning sunshine with Greg Martin's continually crisp guitar work and the sharpest singing Doug Phelps has yet committed to a record.
The material also propels the rootsy fun, from the rockabilly-tinged original Last Night I Met Carl Perkins to the Southern R&B sass of Eddie Hinton's I Still Wanna Be Your Man.
Adding to the fun are guest shots by Double Trouble keyboardist Reese Wynans, former Wet Willie chieftain Jimmy Hall and Jim Horn's righteously arranged brass support. It all goes to show that, in or out of the country spectrum, the Headhunters still have Soul.

---



FM SOUND Review:
Kentucky Headhunters Soul
by Darren Staley

Has it been almost 15 years since the Kentucky Headhunters took us down to Dumas Walker's for a 'slaw burger, fries, and a bottle of skeet?' I remember the buzz over that Pickin' On Nashville album like it was yesterday. Well, now the Headhunters are back, but they are far away from Nashville. These ain't your daddy's Kentucky Headhunters.
The new record is titled Soul and man is it full of that. According to their press release, the band's new label gave them full creative control of the project and man did they use it.
Soul begins with "Everyday People," a stunning song that is like eighties pop with an edge. I was immediately shocked and had to check to see if I had the wrong disc in. "Lonely Nights" is another great song that just puts you in that 80s frame of mind. The Headhunters give credit to The Band as an influence on "Lonely Nights," but it has a strong dash or two of Jackson Browne that makes for a truly unique sound.
The guys still show they have some rock and roll in them with tracks like "We Need It All" and "I Still Wanna Be Your Man," the latter of which is stacked with attitude both lyrically and musically. But as edgy as they are, the Headhunters let you know why the record is called Soul. "You Got It" has a masterful blend of styles. I like to call it Motown meets Memphis. Otis Redding would have made a number one hit out of this one, and the Kentucky Headhunters just might do the same." "Have You Ever Loved A Woman," while also soulful, is pure southern blues and is performed very well.
While at first I was bewildered by the "new" Headhunters, it didn't take me long to jump on board. Soul is both very deep and very fun at the same time, a strange but overall excellent blend. These boys have come a long way since 1989 and one thing is for sure, they are not a country act anymore.
---



Kentucky Headhunters - Soul
CD Review by Cheryl H. Hill

CD Review:
The promo blurb accompanying this CD describes the album as "a little bit country and rockabilly with a twist of blues" ... this is an apt description and the music is delivered with the ultimate three P's that epitomize great music; passion, power and perfection.

Although they list the genre as "pop" on their website, I think it would be a definite mistake to pigeon hole this album. There is something for everyone here and none of it really strays too far from country to alienate true country music fans; at least not the grass roots country music that I was raised on. Soulful and bluesy have been an integral part in a lot of great music -- whatever the genre -- traditional country is no exception.

On their website it says, "The band calls [Soul] the most honest and passionate Headhunters music in years." I certainly agree. The album also reflects their personal and professional growth as artists and musicians. The album is worth purchasing just to hear the incredible guitar playing and also the masterful piano of one of the best blues pianist in the world, Johnnie Johnson.

The final cut on the album is "What You See Is What You Get (Give Me Some Skin)." In this case, the skin refers to the drums and the drum solo at the end of this cut will reverberate your spirit to a new level. If you had any doubts that country music could rock your Soul, this CD will enlighten you as it entertains you. Kudos to the Headhunters. No one will ever look at folks from Kentucky the same way again.

Website Review by Jim Weaver:
Nice job! Simple, tons of pictures, not one FLASH file to contend with and easy to navigate. One thing you have to watch out for is the "sneaky sound file". There's a song file that can suddenly catch you off guard when you're browsing through the photo albums. Because of that we'll have to make this one a "Singing Site". Other than that this is a fun site, a true testament to the guys in the band. There's an amazing amount of concert photos and photos with fans and celebs alike. Plenty of sound files for you check out and see if you like it before you buy it too. Good job guys, give your webmaster a hug.


---
CD REVIEWS by Rick de Yampert
Headhunters still in the hunt
Kentucky Headhunters, "Soul" (Audium/Koch Records)
*** 1/2 (of 5)

The new album by the Kentucky Headhunters, that twang-banging bunch of Led Zeppelin-loving rowdies, should carry a warning sticker. Nope, these former winners of the Country Music Association's "Album of the Year" award haven't gone potty-mouth on their new work, "Soul."

But the album does deserve a warning sticker because madman drummer Fred Young, he of the bushy sideburns larger than redwood trees, unleashes a one-minute-fifty-five-second drum solo. Yikes!

Perhaps "Soul" should have been titled "Retro," so much do the K-Heads take a time trip in the Way-Back Machine. Besides the drum solo, that '70s arena rock staple once thought to be as extinct as triceratops, the Headhunters tune in old-school soul music, a bit of Carl Perkins twangabilly, and lots of boogie blues-rock a la vintage Faces and Bad Company. But in the hands of the Headhunters, retro is definitely cool.

Though the K-Heads won that country award back in 1990, the lads have always loved the blues, Rolling Stones, Zep, Freddie King, soul music, Hendrix and the Allman Brothers as much as they love George Jones and the Grand Ole Opry folks. The boys -- guitarist Richard Young, brother Fred, their cousins Anthony Kenney on bass and Greg Martin on guitar, and singer Doug Phelps -- let it all hang out (to borrow a '60s phrase) on "Soul."

"Everyday People" skips upon the feel-good R&B vibe of Irish soul man Van Morrison. "You Got It" conjures the Memphis soul of Sam and Dave, replete with organ and horns, as Phelps spins a tale of interracial love.

The jaunty "Last Night I Met Carl Perkins" finds Martin strappin' on his blue suede shoes and doing his best Carl imitation twang-thing on the geetar. Guitars are turned up to 11 for the Stonesy "Looking For Mr. Perfect" and "What You See Is What You Get (Give Me Some Skin)."

"We ain't slick, we ain't pretty," Phelps sings on the latter song. "What we been through, it's a doggone pity . . . but you ain't seen nothing yet. It's a long hard road we're traveling on just to play and sing our song. Yeah we been down but we ain't dead yet, what you see is what you get."

Though drum solos (at least in the '70s) would send concert-goers to the exits, Fred's workout at the conclusion of "What You See" will keep folks hanging around to see what the band may do next.

After a listen to "Soul," no one will care whether the K-Heads are a country band that rocks, a blues band with twang, or a rock band with soul and a country jones. Listeners will just be glad the Headhunters are still in the hunt.


---
The Washington Times
The Kentucky Headhunters
Soul
Audium

The forthcoming album by the Kentucky Headhunters, "Soul," is scheduled to hit stores on May 6. It may or may not be worth the wait, depending on what you expect from the Headhunters, a southern-rock band now pushing a respectable 15-year career.

Sonic-wise, "Soul" is full of peppery guitar riffs, passionate singing, and authentic blues and R&B that extend far beyond the band's country roots. It's got all the musical fixings for a first-rate rock record.

But lyrically, it's unforgivably trite. I can stomach the working-class populism of "Everyday People," in case you hadn't heard, "they're all right."

On "What You See Is What You Get," things go too far: "We ain't slick / we ain't pretty / What we been through / it's a doggone pity / We been rode hard / put up wet / but you ain't seen nothing yet." Right.

Ignoring such chest-thumping bravado and contenting yourself with the album's lively and unabashed spirit is the trick to having a good time with "Soul."

Lead singer Richard Young does a fair job of sounding like Van Morrisson on "You Got It" and "Lonely Nights," and Keith Richards would be proud of "Looking for Mr. Perfect," a funny guy's guy take on divorce. "You'll still be looking when you're growing old," Mr. Young sings.

And, speaking of perennial searches, if you're looking for canny insights into the human condition on "Soul," you're looking in the wrong place.

But the Headhunters have never been that kind of band. They're out to rock you silly. By and large, they succeed here.


---
The Washington Post
SOUL
The Kentucky Headhunters
The Kentucky Headhunters brushed up against Nashville success in the early 1990s, when their up-tempo combination of Southern boogie and country rock was something the New Traditionalists in Music City seemed to be looking for. Their version of Don Gibson's "Oh Lonesome Me" went to No. 6 on the country charts; the gimmicky "Dumas Walker" became a line-dance staple. Now the Headhunters have headed in a new direction: Despite calling the record "Soul," the band of brothers (from two families) have made a throwback blues-rock record.

If you're still mourning the absence of Grand Funk Railroad and Foghat from the music scene, "Soul" is for you. There's even an extended drum solo on the 6 minute 35 second "What You See Is What You Get." If, on the other hand, you have moved on in your musical tastes . . .

The best thing going is the instrumentation: These live-venue veterans were always able to play, and on the new record they show their chops -- and their influences -- on the Faces-ish "I Still Wanna Be Your Man," the Webb Wilder-like "Lookin' for Mr. Perfect," and "You Got It," an organ-horn stack that recalls the venerable R&B recording studios of Muscle Shoals, Ala. Ironically, the catchiest number is the most country-sounding, a rockabilly ode called "Last Night I Met Carl Perkins." The Headhunters may want to rethink that career redirection.

-- Buzz McClain
---
Soul
Kentucky HeadHunters (Audium)
Kentucky soul
By JEFFREY LEE PUCKETT • May 23, 2003
jpuckett@courier-journal.com
The Courier-Journal
By the time the Kentucky HeadHunters staged its rousing, if brief, insurrection of Nashville in the early 1990s, the band had already been on an extended musical journey.

Country music laced with Southern rock and a shot of blues earned the band platinum record sales, but that only told part of the story. The core of the band, brothers Fred and Richard Young and cousin Greg Martin, had immersed themselves for years in a landslide of music -- Muddy Waters, Otis Redding, Led Zeppelin, Rolling Stones, the Beatles, Jimi Hendrix.

The single thread that ran through all of the band's influences was an element of soul, which is as substantial as it is indefineable. You know it when you hear it, and when you hear it you move.

All of the Kentucky HeadHunters' records have had soul, but they've taken it up another notch with "Soul," an album that reflects the impact that music from Memphis and Muscle Shoals, Ala., has had on the band.

The music grooves as never before, with washes of organ and horns bumping up against the raw guitars of Martin and Richard Young. Doug Phelps holds his own as a blue-eyed soul singer, while Richard delivers a raucous, inspired version of Eddie Hinton's "I Still Wanna Be Your Man." Guest stars Reese Wynans and the legendary Johnnie Johnson (one of the architects of rock 'n' roll) add organ and piano.

As with the last few HeadHunters albums, "Soul" won't get the band back on the country charts, but that's been a moot point for years. The HeadHunters are an increasingly rare example of a band in it for the long haul, one that's driven by the need to make good, honest music. And that, hoss, is soul.
---
Vintage Guitar Magazine
Kentucky Headhunters
Songs From the Grass String Ranch
Audium Entertainment
I've always loved the Headhunters. Yeah, they had some country hits, but to me they've always fit into the rock idiom as much as the country one. And this album doesn't fight that designation at all. I mean, the proceedings open with a mean old nasty, crunchy chord and some awesome rock soloing on "Grass String Ranch." Greg Martin, as always, has the perfect tone, plays the perfect notes, and makes you want to smile that smile of recognition almost every time his fingers hit the strings.

The songs here run the gamut. From classic southern-rock power ballads ("I Wish I Knew") with searing slide guitar to old-style bluesy rock ballads ("Too Much To Lose") with a killer solo, to fun country rock, Headhunters style ("Country Life"), there's something for everybody.

If you're a fan of their first couple of albums, this is a welcome return from one of the really fun bands of the '80s. And guitarists will love hearing what Martin does.

John Heidt


---

First 'Soul' Review
---




Kentucky Headhunters play away town's sorrow

September 23, 2001
Posted: 5:19 PM EDT (2119 GMT)


By Shanon Cook
CNN

BARDSTOWN, Kentucky (CNN) -- Three days after terrorists staged attacks on the United States' World Trade Center and Pentagon, the Kentucky Headhunters agonized over whether they should climb on stage and perform. The band, like the nation, was reeling from shock....
Read the whole story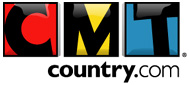 Songs From the Grass String Ranch
(Audium)
By Mikel Toombs
Mon., August 14, 8:35 AM EDT

Three years on since the release of their last album, Stompin' Ground, the Kentucky Headhunters return to make their bid for the Southern Rock crown. Tossing aside the self-imposed structure of Ground, a country-radio-oriented failure, these good ol' boys (32 years as a band!) return to their hard-rocking, easy-going jam-band roots.

Lead guitarist Greg Martin shines on the Skynyrd-esque opener, "Grass String Ranch," named after a family farm. Things get even funkier on the delightful, ZZ Top-inspired "Louisiana CoCo" .

The band's country roots, more physical than musical, show through on the album, which the Headhunters recorded on their own in Glasgow (Kentucky, that is). Naturally enough, their bucolic perspective is captured on "Country Life," and in the dry, backwoods humor of "Dry-Land Fish": "If a Jeanie gave me a bottle, there'd be three things I'd wish/ Corn, greens and taters and dry-land fish." (Locals — and readers of the New York Times "On Language" column — know that dry-land fish are mushrooms.)

And lest anyone accuse the Hunters of being misogynistic, they include a fair share of ballads befitting Southern gentlemen. "Jessico" is a richly melodic remembrance ("Jessico, don't you know/ You're the stars in our eyes") and "Once in a While" is an especially nice power chord-infused love song, sung sweetly by Doug Phelps.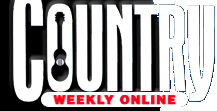 The Kentucky HeadHunters
Songs From The Grass String Ranch (Audium)
This is the offbeat act's first album in more than three years but it's worth waiting for. Brothers Richard and Fred Young and their cousins Greg Martin and Anthony Kenney formed the beginnings of the group in 1968. Doug Phelps and his brother Ricky joined in 1986, the band changed its name to the Kentucky HeadHunters and it was off to the races at least for a while. The band scored the Top 10 hit Oh Lonesome Me, along with CMA, ACM and Grammy awards before eventually dropping off the charts. Ricky and Doug then split to form Brother Phelps in 1992.

But this Kentucky derby is starting again, with Doug back in the lineup. The HeadHunters new effort is still country, but with a more pronounced blues and Southern rock edge. Flashes of Allman Brothers, Lynyrd Skynryd and Charlie Daniels provide a heady musical mix in these dozen delights.

Grass String Ranch gets the CD off to a high-voltage start with wailing guitars and full-throated vocals establishing a mood that permeates the album. The saga of Back To The Sun receives powerful instrumental and vocal embellishment. The boys display their blues roots in the sultry Too Much To Lose. Louisiana CoCo is Cajun to the core, sparked by delightfully ragged lead vocals and rollicking guitars. Up-front drums and blaring guitars ignite the finale, Rock On. The musicianship is tight, reflecting blood harmonies and many years experience together. Rock on, HeadHunters. Soundin' good.

G.W.

Kentucky HeadHunters
Songs from the Grass String Ranch
(Audium)
These unreformed country boys, from across the state line north of Nashville, made their name in the early '90s with turbocharged covers of songs associated with Don Gibson, Bill Monroe, Waylon Jennings, Fess Parker, and Carl Perkins. Occasionally, on a song such as "Dumas Walker," they found inspiration in the events of their own lives in rural Kentucky. Their success came on their reputation as groove-happy, guitar-driven irreverents, high on humor and good times.
The current lineup finds Doug Phelps again handling the lead vocal slot abandoned by his brother, Ricky Lee Phelps, back in 1992. Doug, who also quit in '92, rejoined the band in 1996, in time to work on Stompin' Grounds, their commercially ill-fated project for BNA Records. The rest of the present lineup includes founding brothers Richard Young (rhythm guitar and vocals) and Fred Young (drums and vocals), their cousin Greg Martin (guitar), and Anthony Kenney (bass), a member since '92 and a bandmate years ago in Itchy Brother, the HeadHunters' precursor.
For the first time in their careers, the HeadHunters deliver an all-original album. Whether working in a blues vein, as on "Too Much to Lose," exploring a swampy feel on "Louisiana CoCo" (sung by raspy-throated Richard Young) or reveling in the boogie of "Rock On," the quintet has a winning way with Southern rock-inspired fare. Fred Young knows how to drive a song; Martin plays with taste; and it doesn't hurt to have former Double Trouble keyboardist Reese Wynans along for a few tracks.
Sometimes it's best not to pay attention too closely to the HeadHunters' lyrics. On the chorus of "Back to the Sun," a rock ballad, the singer gets contradictory advice: "Follow the sun" and "Keep your back to the sun." It's a little hard to make sense of what's going on in "The Dreamin' Kind," except to know that the singer doesn't own a stereo. And in the charming "Dry Land Fish," the singer says, "There's three things I'd wish / Corn, greens and taters and dry land fish," which is four things.
But this isn't rocket science. It isn't even the record industry. It's just five guys playing good-time rock and roll for an independent record label willing to take another chance on them. That ought to be enough.
Jay Orr, country.com
---


This review is from the Dallas Morning News, January 11, 2001, and was written by Mario Tarradell:

"You just can't keep those Headhunters down. Doug Phelps and his gang deliver a solid and driving mix of Southern rock, bluegrass, country and blues. Listening to this album, and remembering the shocking success of the group's 1989 breakthrough 'Pickin On Nashville,' one wonders how industry acceptance ever came its way. From the almost grungy image to the roots-heavy, unpolished sound, these guys are the antithesis of today's stifling pop-country perfection. Yee-haw to that. Chalk one up for individuality."


---


This next review was written by Kent Griffith and was to be published in (the now defunct) Florida's JAM Magazine ...

January 2001

"Twang Is Dead! And The Headhunters Killed It!"

Many years ago when I first met the Kentucky Headhunters as the Technical Director of a public auditorium/theater. We were sent in advance some albums of the band as they were at that time and after a cursory listen in the control room of the theater I had simply written the band off as just another hillbilly hick band solely based on a sample of their albums. My initial opinion was way off base as I was soon to find out when they rolled into the parking lot. Country folk they most certainly are- and some of the nicest people you could ever hope to meet. A refreshing change from the usual spoiled rotten superstars I was accustomed to. Thinking I was correct in my initial first impression, and re-enforced it as they loaded in, I was soon to learn that what was about to happen on stage was a startling difference in musical output.

Usually, I expect the band to sound like the albums. These guys rocked and rolled on that stage that night. I don't think I heard anything that even remotely resembled the albums and I was very much pleasantly surprised that this band was more like a Southern rock supergroup than some twangy, whiny pretty-boys from the backwoods. The Kentucky Headhunters blew us away that night and showed all of us there what they are all about: kick-ass music plain and simple. This band does not fit into any one bag. They are musically all over the place and you never know what to expect. Which brings me up to their latest album "Songs From The Grass String Ranch".

Once again, I have greatly underestimated this band and I fully expected another country-fried album with a tad too much twang on it for my tastes. Not so with this album. Good ole' Greg Martin must get a kick out of surprising people such as myself with the band's variety of musical directions, because just when I think I got them all figured out here they come with something new with a big ole' smile saying "Hey! Check this out!" Well guys, I did. And I must say this album is one I plan on keeping and adding to my growing music collection of non-twang thangs, ya know what I mean? I'm gonna file this one right next to your bluesy album with Johnnie Johnson: "That'll Work."

As soon as I slapped this album on my Altec-Lansing "Voice Of The Theater" sound system and cranked it up I found out real quick just what Greg Martin meant when he said this album is "more bang for my twang!" And he ain't kidding! I think these guys get a kick out of progressing musically and then hitting you up side the head with something totally new and unexpected and I think the boys did just that on this one! Heck, they pulled out the old double-barrelled shotgun and let it rip on this one. I saw visions of the boys massacring "Twang" and throwing it right on off a mountain top and sending it packing right on out of Kentucky. These guys blew "Twang" all the way back to Nashville and it had better stay there this time! This album is full of some serious rock and roll and a little of this and a little of that and whole lotta Southern flavor seared right on in till it is cooked up better than a Ruth Chris' slab of beef. (Way down South, that is a compliment!)

The opening song, "Grass String Ranch", is a rocker and one of the better songs on the album. The second song had me thinking for a second we were heading back to the tear-in-the-beer and my old lady ran off with the mailman thing, but WOW! Was I ever wrong- again. (This band is making a habit of keeping me off guard.) The second song immediately became my favorite as my first impression of it was "hey! we got ourselves another Skynyrd-like 'Simple Man!'" And sure enough, this song most definitely brings the Sound Of The South forward into the new millenium as strong and melodic as the greatest bands that ever came out of DIXIE! Makes you just want to jump up and holler! (OK, you got me. I'm the hick.) Another song that stands out on the album is "Love That Woman". After listeing to this one, I'd have to say these guys know my ex! You can have her fellas, especially if you can make music like this, I'd say go ahead and keep her and send me some more albums like this one!

"Too Much To Lose" took me back to High School and lost loves. Ahhhh, those were the carefree days- and nights. Leave it to the Headhunters to turn me around from this vision and then hit me with the club scene changeup in the next one. I know her too fellas! And I KNOW what ya'll are thinking! Tsk, tsk... which leads us to the "Dry-Land Fish" song. And I ain't touching this one with your ten foot pole! But I'll take some of that "magic potion"- uh, the one with that little extra ingredient you throw in for those trips you take when you don't leave the farm. Jim Stafford knew about that one and these guys do too! And so should you! It's a Southern thang! You wouldn't understand, or would you?

Dru Lumbar, one of my homies from the capital of Southern rock and roll, Jacksonville, Florida, once said that "Southern rock and roll is dead!" I'd have to say to Dru: "Maybe it is for you, but there are many of us still out here who absolutely love and adore Southern rock and roll, and I don't care if mainstream America is not buying it like they use to. They don't know what they are missing!" For me, and thousands, if not millions of people all around the world still crave a Southern Fix anytime we can get our hands on something good! And as I look out there on the music scene Southern rock is still a major influence on many of the popular bands of today. We still have bits and pieces of the Allman Brothers around, a new version of Lynyrd Skynyrd is out there running around playing all the old hits and contriving up new material designed to fit into an already existing old market. What is left of the Marshall Tucker Band is out there on the has-been re-run grindmill of living off the old hits.

So the old-timers really are not producing like they use to which is why we call them things like "Partial Tucker Band" and "Skynny Lynyrd", mainly because they are trying to fill the void left in our form of music and then here comes the Kentucky Headhunters. Maybe these guys don't want to be labled as just another Southern rock band, but I tell you what! These guys are for real and provide fresh new music that is as real as any ever created way down South. Granted, we do have new younger generations of great Southern bands that have evolved from the old-timers mold, but not so with the Kentucky Headhunters. This band does it as naturally as any of the old Southern bands, and now-a-days this band is bringing in some of those old-timers to add to the musical flavoring of this modern day band making the stew these guys brew all the better!

I see on the album's credits a legendary name from the old school of Southern rock: Reese Wynans. The first time I ever heard of him was through the Allman Brothers. And later on Reese joined up with Stevie Ray Vaughn to round out the Double Trouble band for many live performances. What a talent for these Kentucky boys to have on the album! Looking a little further, I see Rodney Mills name all over the album mainly for post production work. Rodney Mills made some great albums in his day bringing us Atlanta Rhythm Section, Johnny Van Zant, and many, many more great albums. And it looks like Rodney has just added another great album to his resume! Checking out some of the thanks handed out on the album is more legendary Southern rockers such as Jimmy Hall of Wet Willie fame, and Delaney Bramlett is mentioned as well. Like one big Southern musical family, this here Kentucky Headhunter album is old school South in the modern world!

All I can say is thanks fellas. Thanks for making some of the best music out there and for being progressive in delivery while remaining true to your roots. There is more than green and bluegrass growing in Kentucky! And I'm buying a one way ticket to the Grass String Ranch to get me some of it! So roll it up and pass it around people! This is some potent stuff- and legal! Long live the dreams of DIXIE!!! The dream lives on in the Kentucky Headhunters.

K.G. Griffith


---

HARD-ROCK HOEDOWN
The Kentucky HeadHunters serve up their own style of Southern fare

"Ahm not gonna roll around in any o' that . . . mud," says Greg Martin, looking more like the unwilling victim of a practical joke that has gone too far than the swashbuckling lead guitarist of the Kentucky HeadHunters. Martin is reacting with panic-driven vehemence to a photographer's suggestion that the band members finish off a photo shoot at their practice house in the Kentucky backwoods with a little mud-wrestling exhibition.

Richard Young, Martin's cousin and the band's second guitarist, comes to the rescue. "That's not exactly mud out there," he explains diplomatically. "It's mostly cow manure."

The Kentucky HeadHunters will step in it, and they'll walk through it, as the subtitles on both sides of their latest album, Electric Barnyard, suggest. Hell, they'll even kick it. But when it comes to rolling around in it, they draw the line.

Wrestling itself, though, is another story - at least what the band calls "championship wrestling." Like the bout between the HeadHunters and Hank Williams Jr. just one night ago, in front of 18,000 rabid fans at an open-air auditorium in Nashville.

The Kentucky HeadHunters' two albums - both of which are currently sitting on Billboard's Top Pop Albums chart - feature bluegrass vocal harmonies and covers of country & western standards by such Nashville legends as Hank Williams and Bill Monroe, so naturally they appeal to country-music fans. But when the band hits the stage, the fierce onslaught of guitar-based boogie turns country fans into metal-crazed werewolves.

When the HeadHunters play a mercurial version of "Crossroads," a la Cream, and follow it with the country-rock anthem "Dumas Walker," it's hard not to be reminded of Lynyrd Skynyrd, another band that mixed British hard rock with American country and blues roots. But Lynyrd Skynyrd was never mistaken for a country band by the Nashville establishment, despite the rural popularity of "Sweet Home Alabama."

Part of the reason for that is geography. The nucleus of the HeadHunters hails from southern Kentucky, less than two hours away from Music City. Martin, Richard Young and his brother Fred Young, the band's drummer, have been playing together in that rustic practice house for more than twenty-three years. The converted farmhouse was owned by their grandmother, and when the Young boys became interested in playing music in the mid-Sixties, she let them use it as a rehearsal space.

Richard and Fred Young grew up listening to traditional country music. But when cousin Greg Martin came down from Louisville with a silver Gretsch guitar and a handful of records by Cream, Hendrix, the Rolling Stones, Ten Years After, Bob Dylan, Moby Grape and Blodwyn Pig, it set the stage for what is now the Kentucky HeadHunters.

The band - originally called Itchy Brother after a character in Fred Young's favorite cartoon show, King Leonardo - was a hot item on the local Kentucky-roadhouse circuit in the Seventies. But despite interest from several major labels, it could never nail down a deal. Led Zeppelin's Swan Song label was on the verge of signing the group when John Bonham died, throwing the company into turmoil. Disheartened, Itchy Brother broke up.

Richard became a songwriter for Acuff-Rose publishing; Fred was hired by country vocalist Sylvia to play drums and was later cast as Patsy Cline's drummer in the movie Sweet Dreams; Martin took a job playing guitar for Ronnie McDowell, the king of Elvis imitators.

After a couple of years, the cousins decided to reconvene at the practice house just for kicks. Martin had met a bass player, Doug Phelps, in McDowell's band, and the four clicked. Phelps persuaded his brother Ricky Lee to come up and sing with the group. They played "Honky Tonk Blues" and knew right away something special was happening.

The HeadHunters did not shop for a deal the way Itchy Brother did. "I don't think I could have stood being turned down anymore," says Richard Young. They recorded a demo tape of eight songs with the intention of selling copies at gigs, but Nashville record executives heard about the tape and interpreted the band's reticence to promote it as an indication they were missing out on something.

"We were persuaded to play a showcase gig in Nashville for a talent scout who insisted he was going to sign us," says Ricky Lee Phelps. "But when we showed up and they all realized how loud we were, the place cleared out. The guy who was gonna sign us was the first to leave. They all told us, `If you were from New York or Los Angeles, we could sign you as a rock act, but you don't fit Nashville."'

The musicians went back to their plans to release the album independently, when they got a call from Harold Shedd, the new head of PolyGram in Nashville. Shedd liked the HeadHunters so much he released the homemade tape, with two additional tracks, as the band's first album, Pickin' on Nashville.

Nobody expected the recording to break all sales records for a debut by a country band. "When we sold 70,000, I was delighted because it meant we could make another one," says Richard Young. "But then a week later it was up to 125,000, and I thought, `What's going on here?"'

The HeadHunters have turned Nashville upside down with their hard-rock take on country music. Not everyone in Music City is pleased about it, either, as the group found out at this year's Grammy Awards ceremony. The HeadHunters, who won the award for Best Country Performance by a Group With Vocals, refused to don black ties and instead showed up in jeans and T-shirts. "When we got back to Nashville," says Richard Young, "some guy said to us, `You've just set country music back twenty years.'"

Maybe that's just what it needed.

By John Swenson

Source: Rolling Stone, 9/19/91 Issue 613, p27, 3/4p, 1c Author(s): Swenson, J.


---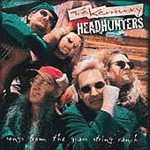 THE KENTUCKY HEADHUNTERS
Songs From The Grass String Ranch
Producer(s): Audium/Koch D2-88117
The Kentucky Headhunters
Genre: COUNTRY
ONLINE
Originally reviewed online 9/2/00


Put on your best Levi's, spit-shine the cowboy boots, and get ready for a toe-tappin' good time, as Grammy award-winners the Kentucky Headhunters return with its seventh installment of Southern-fried country-rock on "Songs From The Grass String Ranch."

All themes are touched on here, from love, lust, heartache, regret, and country living. There's even a song about a son avenging the murder of his father, "Back To The Sun" : "Some kill for money / Some kill for gold / I killed for vengeance / 'Cause they took my soul." In other words, don't mess with a Headhunter.

The 12-track disc is flavored with influences by such artists as Jerry Lee Lewis, ZZ Top, and B.B. King, and makes for a nonstop honky-tonk ride. "Grass String Ranch" rips open the set with a thick, pulsing rhythm, and twangy lead guitar and vocals courtesy of Doug Phelps that resemble Bruce Springsteen with a Southern accent.

This is line-dance material at its finest. "Jessico," "Love That Woman," and "Rock On" all offer up good-old American boogie that even the most conservative of listeners will find difficult resist. But elsewhere, the wistful country ballad "Too Much To Lose" imagines Country-Western Bar, U.S.A., at 3 a.m., where cigarette smoke looms around dangling overhead lights as a blurry-eyed jilted lover sits among a row of empty barstools tossing back whiskey shots, grimacing with each swallow.

And that's beauty of this album. The Headhunters have a knack for storytelling and portraying the human experience with a sweet and simple honesty, set to a backdrop of pure rockin' music. "Songs From The Grass String Ranch" is as good as Alabama biscuits, Louisiana cornbread, and the smell of barbecue on a warm summer's night.

-- Liana Jonas
---





Remembering their roots: HeadHunters say new CD is a celebration of where they are from



BY TAMMY HENSLEY/Times Staff Writer



In the 11 years The Kentucky HeadHunters have been recording music, they've traveled miles and miles across the country, but they haven't forgotten their roots.

Those strong southcentral Kentucky roots are reflected in their seventh and latest CD, "songs from the grass string ranch," which was released Aug. 8. Lead guitarist and vocalist Greg Martin says it's their best work yet.

"As we have evolved over the years, the songwriting has gotten better, more diverse" he said. "We weren't really thinking about pleasing anybody but ourselves. We just took every style we grew up with and put it into this CD. I think . . . we definitely pointed ourselves in the right direction."

The CD includes a dozen songs with flavors ranging from upbeat 1970s Southern rock to blues to a pure country ballad. Their influence comes from groups such as The Beatles, The Rolling Stones, Eric Clapton, Hank Williams, Sr., Ernest Tubb, and Lynyrd Skynyrd, to name a few.

The title is "affectionately named after the James Howard Young farm at Wisdom," where brothers Fred and Richard Young grew up, Martin said.

A friend of The HeadHunters came up with name after he used to joke that the guys were hanging out at the Grass Strings Ranch for their jam sessions.

The first song on the CD, "Grass String Ranch," is symbolic of one of the HeadHunter's philosophies - work hard, enjoy the weekend, and have a good time with family and friends doing what you desire.

All of the songs are written or co-written by a HeadHunter(s) and generally come from one of the group's jam sessions. Barren and Metcalfe counties give the group its inspiration.

"Just where we live in southcentral Kentucky. Our friends. Our family. The groups we grew up listening to," said Martin. "I just think living where we live is one of the greatest places in the world. I just think (the CD is) almost a celebration of where we're from."

The first single, "Too Much to Lose," will air on Country Music Television in the next few weeks. The HeadHunters filmed the video a couple of weeks ago in Bloomfield.

"It seemed like that song just kinda' touched a lot of people," Martin said. "This is one of the few slow songs we've recorded - very much influenced by The Beatles and Eric Clapton."

Bass guitarist and vocalist Anthony Kenney said the song, which is about lost romantic love, stirs different emotions in different people. After one concert, a couple told the group it reminded them of their teen-aged daughter who had died suddenly. "When we play "Too Much to Lose," you can see it hit a nerve in people's eyes," he said.

Another song on the CD, "Dry-Land Fish," can only be understood by a small percentage of the nation's population. Appropriately, it celebrates one's love for hunting dry-land fish, or morels - a type of mushroom - for which some people in this area have a deep-rooted passion.

The song, written by Fred Young, is the first on any HeadHunter CD to feature him on lead vocals. Richard Young's first vocal debut is also on the new CD with "Louisiana Coco."

"This started out as an impromptu jam session with Richard making up words on the spot, and (lead vocalist, rhythm guitarist) Doug Phelps chiming in with his best Howlin' Wolf imitation," Martin said. "Another track that exemplifies the HeadHunter sound." The third soundtrack, "Jessico," is a ballad about a mountain dancer and folk hero in Boone County, W. Va.

"He's just as real as he can be," Martin said. "He's one of these few people you encounter who makes you feel good to be around."

The HeadHunters hope the song makes the listener feel the same way. Another song, "Rock On," is self-explanatory, Martin said. "This means just what it says. Whatever aspirations and dreams you have in life, go for it, and rock on," he said. Kenney wrote the second soundtrack, "Back to the Sun," one day while moving laundry from his washing machine to the dryer. "I just picked (my guitar) up and wrote that song in about five minutes," he said. "I really don't know where that song came from. It just came out of nowhere."

Band members say they're proud of this CD because they didn't have restrictions placed on them by the recording label. "We were on our own. We didn't have anybody telling us what kind of music we had to make," Kenney said. "We were strictly playing the songs that we wrote, and it came from the heart.

"Whether it sold three records or a million - it didn't matter," he said. "I think that's when this band works the best. When we don't have people hovering over us. We have the rules taken away. . . If we felt like the song needed to be five minutes to tell the story, that's how long it's going to be. I think there's something on here to appeal to everybody." Martin agrees.

"We wrote and played the songs as we felt them, we didn't try to follow any kind of music business formula. Don't get me wrong, we want to sell records and reach new fans, but we also want the freedom to play from our hearts," he said.

While the band feeds on rhythm and blues, country, and rock and roll, it also finds a place for God in its music.

"I personally feel that God is our ultimate inspiration and that he has gifted each of us individually. None of this would have been possible without God's grace. He's allowed us to express ourselves through music. We're very fortunate and grateful for the measure of success He's given us," Martin said. "Some folks are born to be doctors, lawyers, mechanics, teachers, farmers, actors, and so forth. We were called to be musicians early on. Looking back over the years I can see God's hand on our lives. He put us all together for a reason."

The HeadHunters urge fans who own other HeadHunter CDs to give this one a try, too.

"When you put out stuff that people aren't expecting, you're taking a risk. But in this case, we just felt like it was the right thing to do," Kenney said. "The country people think we're too rock and roll, and the rock and roll people think we're too country. We're somewhere in that fine line. Maybe we've got our own little niche."




---



The Kentucky Headhunters – Songs from the Grass String Ranch (Audium/Koch Records) 4 Clefs

After suffering through four days of abuse at the hands two ungrateful north Georgia boys, I opened my mailbox to find some pure Kentucky sunshine, the latest release from none other than the Kentucky Headhunters, Songs from the Grass String Ranch. What's that Stones line? "Don't get what you want/You get what you need." I needed it.

It's been a few years since Pickin' on Nashville hit the airwaves. We all waited as the Phelps Brothers went their own way and found their way home. Now it's time to rejoice, for the Headhunters have made a record that, well, kicks butt. Even better is knowing that it was recorded on Kentucky soil at David Barrick's studio in Glasgow. Knowing Dave, you know he put in his dimes' worth. See, you get what you need.

Songs from the String Ranch has assorted ballads, dance tunes, and blues numbers correctly placed and paced. These songs play great just prancin' around the living room or roaring down the highway. The title track is pure unflinching Headhunters: the pounding piano of Reese Wynans, the hound-dog bass guitar of Anthony Kenney, the horn work of Joey Huffman, and of course, the signature guitar work of Greg Martin. You know any tune that opens with "Well, I stayed up all night long/Cookin' a pig for the party" is true blue Headhunters.

But, like the maturing of a fine Kentucky bourbon in a charred white oak barrel, the songwriting of these five men has mellowed and matured. It has taken on depths and layers not heard in previous records. For instance, "Back to the Sun" is a simple ballad arranged into a piece of music that is nearly an epic in both lyric and melody. I'd venture to say that it is one of the best things they have ever done --simple words with weight supported by a sweeping melody delivered flawlessly. I've had at least 20 people listen to it. We all agree; a great song has been born.

Choice number two is "Louisiana CoCo." It just makes you smile. Whip out that air guitar, grab your hairbrush and sing along. Kick off your boots so you don't mark the floor as you stomp. Don't sit down. "Country Life" follows it. Talk about testimony: "Pass the biscuits please." Just like the song says. If that's not enough, try the "Corn, greens, and dry-land fish" from "Dry-Land Fish." Real art reflects all of an artist, home and hearth. Even more so than "Dumas Walker," this record sings and plays life in the Central Kentucky region. Songs like "I Wish I Knew" and "Dreamin' Kind" demonstrates the love Doug Phelps has for his home and his family. You'll hear the fun-loving antics and country craziness of Richard and Fred Young in "Love That Woman" and "Jessico." Mr. Martin has never let us down and the hounded and pounded strings of Kenney's bass will never let you go. The last tune says it best for the Headhunters and this record. Put it on loop: "So rock on/Let your heart be handy with a song."

---Franne J.




---

THE KENTUCKY HEADHUNTERS
Songs From the Grass String Ranch
Audium Entertainment


Incredibly adept at blending country and rock sounds to create music that really kicks, The Kentucky Headhunters continue to deliver their own brand of backwoods flavor. Songs From the Grass String Ranch is a solid record that truly allows this energetic outfit to shine. With aggressive guitar work and strong vocal performances, these fine boys have created a record of diverse tastes that's sure to make you move.

There are warm and compassionate pop/rock numbers like "Once In A While" and "The Dreamin' Kind" that feature impressive melodies and fantastic harmonies. The aptly titled "Jessico" happens to be the most country sounding song on the record, a bonafide ode to the Dancin' Outlaw himself, Jessico White. "Back to the Sun" is a touching, haunting ballad while "Too Much to Lose" plays like an old standard, like a sad number straight off of the radio in the 1950s.

But this band really makes sparks when they play big, meaty rock 'n' roll. "Rock On" and "Country Life" find the band ripping it up with plenty of heavy riffs. "Love That Woman" features some rockin' slide guitar. The strut and swagger of "Louisianna CoCo" (yes, that's how they spelled it) is infectious, as is its howling chorus. And the piano-fueled rebel rock of "Grass String Ranch" is enough to knock you down.

With the talents of Reese Wynans on piano and B-3 organ, this self-produced effort sounds clean and full. Fusing multiple musical elements, the Headhunters play with plenty of instrumental inspiration, offering healthy doses of country and blues tinged rock for all who will listen.

-Chris Webb


---



CD Review:
Songs From The Grass String Ranch (Audium)
Kentucky Headhunters
by Jim Conway


Can it be the guys in The Kentucky Headhunters are entering their thirty-second year of existence as a creative unit? It just seems like yesterday that country radio introduced the masses to their brand of Southern rock, Metcalfe County style. Songs From The Grass String Ranch finds them reunited with vocalist Doug Phelps, whose pipes provided the punch during the commercial breakthrough days of the early Nineties.

Thank goodness the misguided contemporary country feel of their last album is a distant memory. Things are rockin' once again with the decidedly "Skynnerdian" influence of the title cut conveniently placed as track one. This raunched-out ditty chronicles the simple joys of the family farm, as it is when your best friends drop by for an improvised party, and would probably remind Hank Williams, Jr., of what he used to do a decade and a half ago.

Phelps turns in a strong performance on "Back To The Sun," in which the song's narrator longs for his deceased father's return from a tragic death. But other surprises abound, like the zydeco influenced "Jessico," which probably contains the most Cajun-spun warmth you are likely to hear coming out of south-central Kentucky. Equally enticing is the Grateful Dead-meets-Barefoot Jerry charm of "Dry-Land Fish." Drummer Fred Young provides the goofy vocalization that makes this one stand out. (and in case you didn't know, a dry-land fish is a mushroom) Also, "Louisiana Coco" could be filed under one of the strangest country cuts, with its infectious 12-string guitar riff and Fred's brother Richard doing his best ZZ Top vocal/croak.

One thing that really stands out on Grass String Ranch is that the Headhunters have not forgotten how, throughout history, good country music has always contained a healthy dose of fun in the mix. The most refreshing thing is that despite having to sell CDs in order to justify making another one, these guys have forgone any delusions of crossing over, unlike many of their Music City contemporaries.

It is amazing how all the digital technology in the world can't help anyone make a good record. When it gets down to it, less is best and The Kentucky Headhunters understand this, and we Kentuckians should commend them for it.

Jim Conway
Louisville Music News